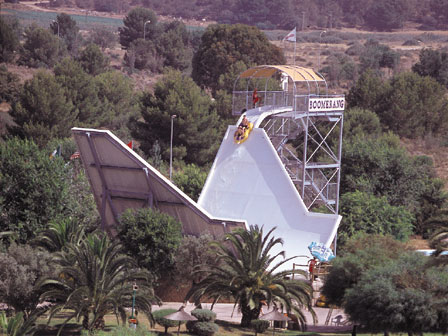 yipppy!!! i heart sun.
Spent the whole morning at the Beach so my tan is coming along quite well. I finally wore my goggles today so I saw all the little fishies around me. Cutesies!

this is The Boomerang, the crazy scary ride we went on yesterday in Aqualand in Magaluf. I thought we were going to go over the edge many a times. But we didn't thankfully.
I am becoming more and more amazing at pool. Must play more when I get back to dublin.
I think later we might head go kart racing. I have never done it before so I am sure it will be funsies.
Siesta time!